– Lullaby Kickstarter –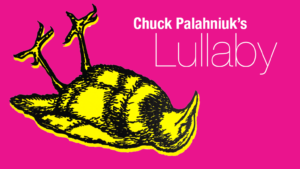 Greetings Spacemonkeys!
The Chuck Palahniuk Lullaby film Kickstarter campaign was a great success!
If you backed the project, high five!
If you didn't donate, but still want to show your support,
take a look through the Lullaby Backerkit and contribute.
Meanwhile, watch Fight Club a couple of hundred times
to prepare for Lullaby's release.